Best of Poland: Krakow and Warsaw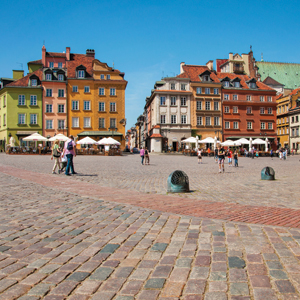 Best of Poland
Poland's location is at the geographic crossroads of Europe that links the forests of northwestern Europe to the Atlantic Ocean's sea-lanes to the Russian steppes, making this country a special destination where western and eastern European cultures mix to create a truly unique experience. The rich character of the people, their warmth toward visitors, their rich heritage and the natural beauty of their land makes Poland a burgeoning destination in Europe.
Includes
...
About Avanti Destinations
The passion to serve and inspire savvy travelers with innovative and personalized vacations has been the driving force for 31 years at Avanti Destinations. We have the passion for independent travel and want to share it with you! We provide you with authentic travel experiences backed by our expert knowledge. You go where you want. When you want. With the flexibility to savor special moments along the way. Your vacation is uniquely yours. That's Avanti!
Our record of success at Avanti
...